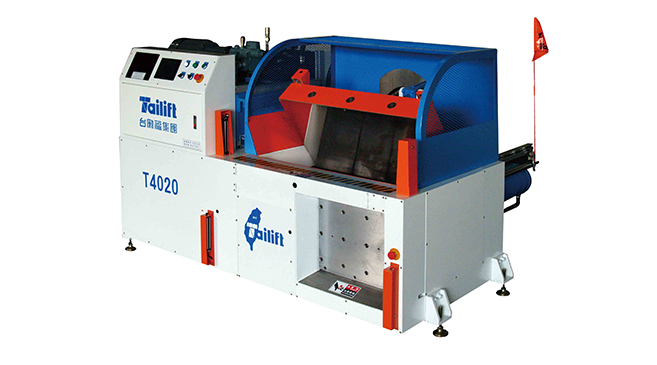 Описание
Tailift TD4020, a new generation of tea compressing and modeling machine that exhibits extremely high speed in tea compressing. Compared with the traditional tea making methods, this machine provides 1.5 hours faster operation and better tea-leaf appearance and quality as well.
Features of Machine
The machine interior is manufactured from stainless steel for safety and sanitation, and features approximately ±0.5mm tightness, high precision and minimum tea leaves loss. Better tea-leaf appearance and quality than conventional tea-making process.
Great capacity is of up to 60kg (100 Taiwan catty).
Single cycle time is about 56 seconds (pressure retention 3 sec.; pressure keeping 3 sec.)
Extra large main cylinder (d180) combined with increased surface pressure of 33.5 kgf/cm² result in faster tea-leaves forming and more uniform pressure.
The use of mechanical limit switches to replace electronic proximity sensors prevents erroneous motions due to unstable power source in the mountain area.
Eliminating the use of a conventional water cooling system for the power unit (a risk of mater penetrating into oil), Tailift machine employs air cooling system (risk free).
Equipped with a human-machine interfacing controller, allowing for presetting parameters up to 8 sets (pressure values) for increased convenience in machine operation.
Технические характеристики
Item
Unit
T4020
TD4020
Motion cycle (without tea-leaves)
sec.
48
Inlet port size
mm
990 x 480
Volume size
mm
990 x 600 x 400h
Outlet port size (WxLxH)
mm
480 x 420
Max. output force of main cylinder
ton
50
Heat dissipation method
-
Air cooled (std.) / Water cooled (opt.)
Operation interface
-
7" colorful HMI interface
Pressure control steps
-
8
Voltage
Volt.
200
220
Working pressure (Max.)
bar
210
200
Tank capacity
Liter
160
Machine weight
kg
3140
Machine size (LxWxH)
mm
2400 x 2150 x 1660
As the machine manufacturer conducts constant research and improvement, above specifications are subject to change without prior notice.