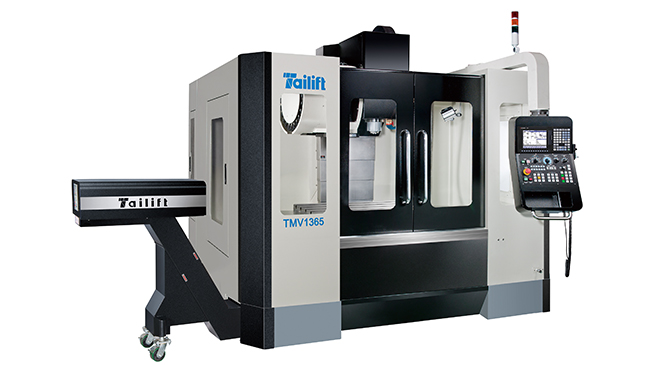 Описание
Massive! Rigid!
Designed and built specifically for heavy cutting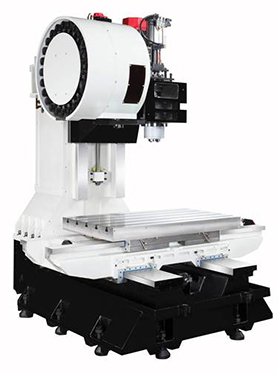 Main body casting iron adopt Meehanite Iron to ensure its high quality and long machine life.
Box style designed main body structure with reversed "Y" type big span vertical column to greatly enhance the rigidity and stability of machine itself.
Three axes adopt box guide way suitable with heavy loading and cutting.
All structural touching face using manual scraping to reach the highest accuracy, structural rigidity and even loading.
High accuracy ball screw and three axis of servo motor designed with direct drive and pretention to improve the transmission rigidity and machining accuracy to lower thermal expansion caused thermal deformation.
The weight of ram on the head of z axis to be uniformly distributed through dual rib equipped with guide screw suitable with speeding move and move even without shaky, keep the most high accuracy.
Full enclosed splash guard to prevent chip and chip coolant splashing.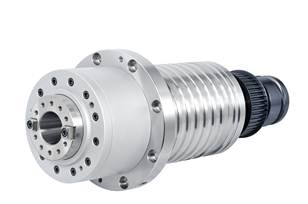 Can match optional gear reducer, with oil coolant greasing to prevent noise to ensure the stability of heavy cutting.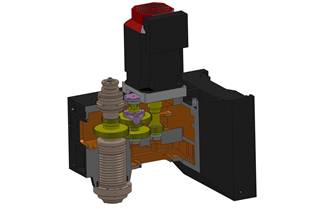 Main spindle standard speed can reach 8000 rpm, with high torque of belt transmissiongreatly lower noise and heat, suitable for high speed heavy cutting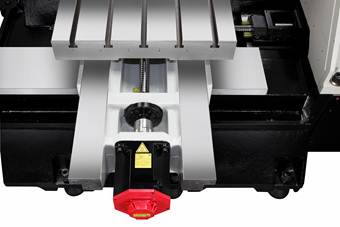 Three axes adopt box guide way suitable with heavy loading and heavy cutting to ensure positional accuracy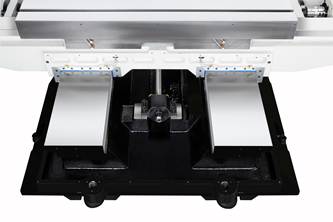 Ball screw on three axes adopt direct drive and pretention to highly improve rigidity and machining accuracy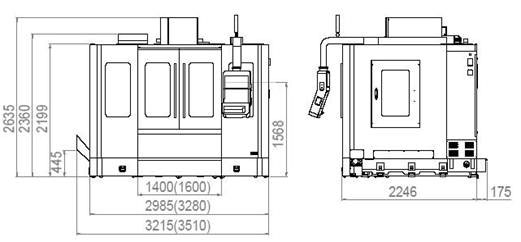 Технические характеристики
Item
Utit
TMV-1165
Machining Travel
X Axis
mm
1120
Y Axis
mm
650
Z Axis
mm
610
Spindle Nose to Table
mm
120〜150
Working Table to Floor
mm
850
Working Table
Table Size
mm
1200 x 650
T slot
mm
18*5*125
Max. Table Load
kg
1000
Spindle System
Spindle Speed
rpm
6000/8000
Spindle Drieve
Gear/Belt
Spindle Taper
BT50/BT40
Feed Rate
Rapid Traverse X/Y/Z
M/min
20/20/20
Cutting Feed Rate
M/min
1〜4000
ATC
Tool Magazine Capacity
pcs
24(Arm Type)
Tool Change Time( Tool to Tool)
sec
1.8(Arm Type)
Max. Tool Dia.
mm
81/150 (Arm Type)
Max. Tool Length
mm
300
Max. Tool Weight
kg
8(Arm Type)
Motor
Spindle Motor (Cont.15min.Rating)
kw

F 11/15 kw

M 7.5/11 kw
X/Y/Z Axis Motor
kw
F 2.5/2.5/2.5 kw
M 3.5/3.5/3.5 kw
Coolant Motor
kw
0.75kw
Other
Coolant Water Cabinet Capacity
L
350
Power Requirement
KVA
20
Air Pressure Requirement
kg/c㎡
6
Machine Dimension (W*L*H)
mm
3215 x 2910 x 2600
Machine Weight
kg
7400
Аксессуары
Standard
Tools, tools kit
Working lamp
Pilot lamp
Coolant gun
Chip spray
Cutting coolant system
Cutting air blast
Spindle air blast
Seat flushing system
Auto lubrication system
Auto power off
RS-232
Heat exchanger
Spindle oil cooler
Arm type ATC 24 tools
Hinged type chip conveyor
Adjustment pads and bolt
Full enclosed splash guard
Machine, Electricity, operation manual
Optional
0.001° indexing rotary table
Coolant through spindle device
Linear scale
Hydraulic system
Oil mist collection device
Rotary working table ( The 4th axis )
Safety door
Oil skimmer
Auto tool length measurement
Oil hole holder function
Work piece measurement system
Transformer
Full enclosed splash guard