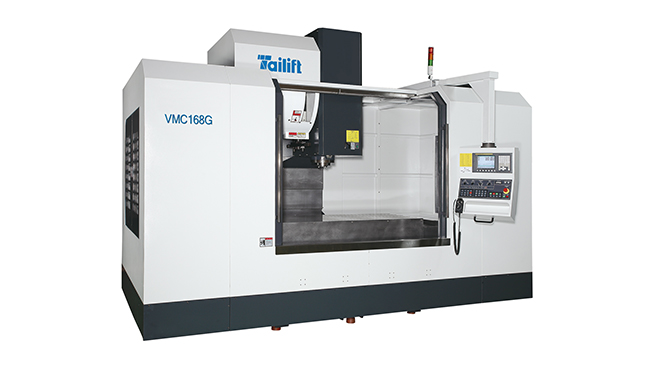 Описание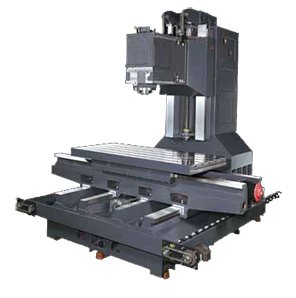 All major structural parts are manufactured from Taiwan's high quality Meehanite cast iron, which are stress relieved for outstanding stability and minimum deformation.
The double-wall box type base combined with oversized column design lead to higher rigidity and stability.
Structural parts are manufactured from high quality Meehanite cast iron.
Double-wall box type base.
Oversized column structure.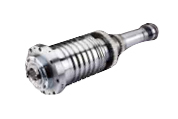 The spindle runs in class P4 precision bearings and is dynamically balanced, which exhibits optimal dynamic accuracy with long lifespan.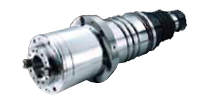 The spindle runs in high precision bearings with 100 mm spindle diameter to upgrade the spindle's rigidity and heavy cutting capability.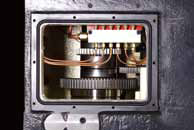 The gear-drive spindle head provides two ranges of high low speed change. High torque output in low speed range allows for heavy cutting.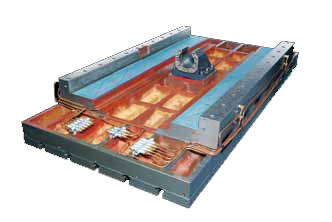 The lubrication system employs a volumetric type oil distributor and bronze oil tubes to resist acid / alkaline and corrosion.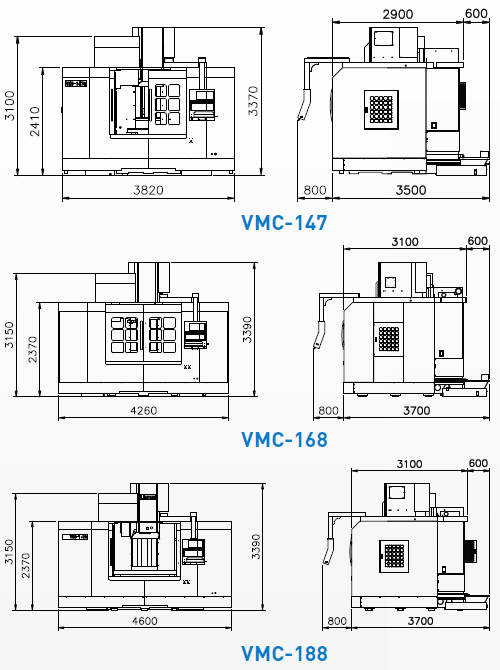 Технические характеристики
Item
Utit
VMC-147G
VMC-168G
VMC-168B
VMC-188G
VMC-188B
Travel
X-axis travel
mm
1400
1600
1800
Y- axis travel
mm
720
850
850
Z- axis travel
mm
700
700
700
Spindle Nose to Table
mm
200 ~ 900
150 ~ 850
150 ~ 850
Spindle Center to Column Face
mm
800
930
930
Table
Working surface
mm
1500 x 700
1800 x 820
1900 x 850
T-slots (width*number*pitch)
mm
18 * 5 * 125
18 * 5 * 150
18 * 5 * 150
Max. table load
kg
1800
2500
3000
Spindle
Spindle speed
rpm
6000
6000
6000/10000
6000
6000/10000
Transmission
Gear
Gear
Belt/Dire. drive
Gear
Belt/Dire. drive
Spindle nose taper
BT50
(BBT50 Opt.)
BT50 (BBT50 Opt.)
BT50 (BBT50 Opt.)
Feed
Rapid traverse
(X,Y,Z-axis)
M/min
16 / 16 / 12
16 / 16 / 12
16 / 16 / 12
Cutting feed rate
M/min
1 ~ 12
1 ~ 12
1 ~ 12
Auto Tool Changer
Tool storage capacity
pcs
24 (32 Opt.)
24 (32 Opt.)
24 (32 Opt.)
Tool change time
(tool to tool)
sec.
3.5
3.5
3.5
Max. tool diameter /
adj. empty tool
mm
110 / 210
110 / 210
110 / 210
Max. tool length
mm
300
300
300
Max. tool weight
kg
15
15
15
Miscellaneous
Coolant tank capacity
L
330
330
330
Electric power required
KVA
35
35
35
Air pressure required
kg/c㎡
6
6
6
Machine dimensions
(W*L*H)
mm
3820x4250x3370
4260 x 4420 x 3390
4600 x 4420 x 3375
Machine weight
kg
13200
16500
15500
17000
16500
Аксессуары
Standard
Tools, tools kit
Working lamp
Pilot lamp
Coolant gun
Chip spray
Cutting coolant system
Cutting air blast
Spindle air blast
Seat flushing system
Auto lubrication system
Auto power off
RS-232
Heat exchanger
Spindle oil cooler
Arm type ATC 24 tools
Hinged type chip conveyor
Leveling adjustment pads and bolt
Full enclosed splash guard
Machine, Electricity, operation manual
Optional
Coolant through spindle device
Linear scale
Hydraulic system
Oil mist collection device
Rotary working table ( The 4th axis )
Safety door
Oil skimmer
Auto tool length measurement
Oil hole holder function
Work piece measurement system
Transformer
Full enclosed splash guard