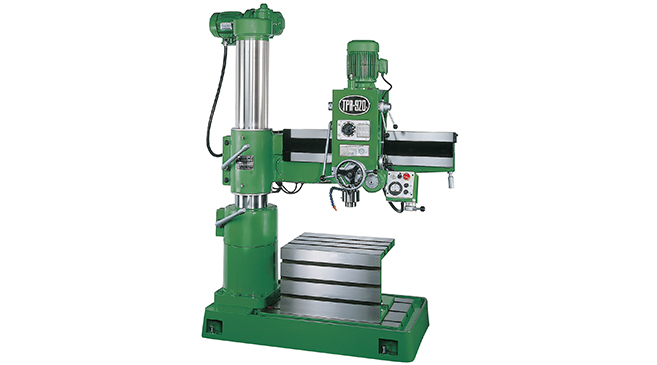 Описание
Adopts mechanic switch with forward/ reverse functions and longer service life with low damage.
The arm is made of high-class cast-iron. Arm slide is under strick heat-treatment and grinding.
2HP motor can provide diverse speed selection under heavy-duty cutting.
The main spindle is balanced by special spring. And is more durable than all traditional balance mechanism.
The over-load protective devices can secure the operator against injury.
Extra auxiliary dial for spindle feed depth indication. With this indicator, we can review the momental feed depth of spindle 1 through 210mm at any moment.
Технические характеристики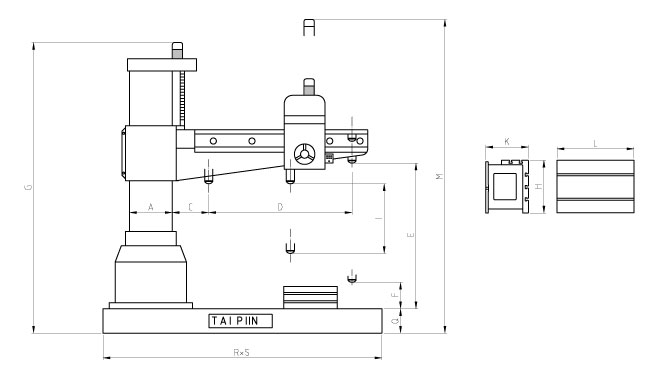 MODEL
TPR-920A
Dai.of column
210
A
Distance from column surface to spindle center , Max
950
D+C
Distance from column surface to spindle center , Min
210
C
Travel of spindle head
755
D
Distance from base surface to spindle end , Max
1225
E
Distance from base surface to spindle end , Min
385
F
Elevating height of Arm
625
E-F-I
Effective area of box table
600×445×380
L×K×H
Dimension of base
1260×640×160
R×S×Q
Taper hole spindle
MT#4
Stroke of spindle
210
I
R.P.M of spindle (rpm x steps)
50HZ
73~1247×6 steps
60HZ
88~1500×6 steps
Feed of spindle (rev. x steps)
0.05, 0.09, 0.15x3 steps
Main motor (HP)
2HP
Elevating motor (HP)
1HP
Hydraulic clamping motor (HP)
Coolant equipment (HP)
1/8 HP
Machine height from floor (Max.)
2340
M
Base + column height
2020
G
Net weight (approx)kgs
1280(kg)
Shipping weight (approx)kgs
1400(kg)
Shipping dimensions (LxWxH)
1800×810×2210
Capacity
Drilling
Stell
32Φ
Cast iron
50Φ
Tapping
Stell
25Φ
Cast iron
32Φ
Specifications are subject ot change without prior notice.
Acceleration / deceleration rate of X / Y-axis are dependent on weight of materials.
Punch speed depends on processing conditions, stroke length, acceleration / deceleration of axes speeds.
Аксессуары
Standard
Adjustment tools (box included) 1 set
Cooling device (pimp included) 1 set
Lighting device (fluorescent lamp included) 1 set
Box-type Work Table 1 set
Special Optionals/Tilt Tables
Uni-tilt table tilts s full 90 degress. Calibrated indicator shows degree of tilt has accurately planed top
Dimensions (L x W x H)
810*710*610 m/m (Large size)
Application:TPR-C1250A/C1600/1600H
510*510*590 m/m (small size)
Application:TPR-720A-1600H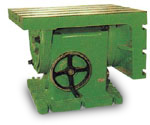 Обзор
Lead Screw
Column
Main Motor (2HP)
Electrical Control Box
Hydraulic Pump Motor (1HP)
Hydraulic Flow Distributing Value
Cooling Pump (1/8 HP)
Working Table
Base